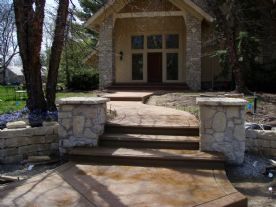 Everything you should know about us
Our company provides an extensive assortment of all exterior concrete flatwork, including; stamped concrete, acid staining, exposed aggregate and destruction/renovation.
Prater and Sons foundation lies upon promoting hard work and excellent quality with high regard for customer value to every project we acquire. Our employees, customer satisfaction and reputation are what keep Prater and Sons Concrete on top of the concrete industry.